Ha! So one of the lovely ladies on my blogroll, The Mom, has taken leave of her senses and actually asked me to suggest things about decorating a room in
her
house. Fortunately for her, she doesn't have to pay any attention to anything I say, so I guess it's a low-risk proposition. I am enjoying this opportunity thoroughly, though, I can tell you.
The room in question is intended as the house's separate dining room, but that's not a function her family actually uses (plus it has a beige carpet that she finds impractical for a dining room). She is interested, she says, in an adult sitting room - since the adjoining living room is often occupied by kid movies. Here's the patient:
I got a peek at a sample room in her house she likes (the living room). She told me that she likes a mix of old and new things and is fond of art deco (I believe the design-y people call these combination styles "eclectic"). The one element in the dining room that has to stay is the framed stained glass in the window (conceals a view of the neighbor's A/C unit!). She also told me she collects Talavera pottery. I had never heard of that, but it is so pretty:
It has a colorful south-of-the-border vibe that would really work with the Mediterranean look of those pretty archways, right? And I don't see any on display in her living room or dining room yet, so we've got to get some out there.
So here's what I was thinking. The stained glass is staying, and it has some awesome colors (enough of them to be the source of all the colors for the room). The colors look compatible with the strong Talavera colors. And I don't think they'd clash with the green walls of the living room next door. I thought first about a muted yellow from the stained glass for the walls, but I thought it would be harder to harmonize an eclectic blend of styles with that. So, instead, I propose a muted/warm gray. Still goes with the stained glass. Should coordinate better with everything else.
Behr seems to have a great sale on color samples now. I thought the "Sandstone Cliff" (
Color Swatch 750C-3
) looked good, but I wasn't sure when I saw the preview tool. Maybe this is new technology and not really accurate yet. The "Ocean Pearl" (
Swatch 780C-3
) or the "Castle Path" (
Swatch 730C-3
) might be good too. Either way, I think it's definitely worth trying out color samples (a tiny can of paint to slap onto a bit of wall) before doing an entire wall. I was going for something like this color:
Next, a rug. I've seen lots of people layer area rugs over wall-to-wall carpet, and it always looks nice (plus patterned rugs don't show dirt as much. How does she keep that beige so clean??). And it will help give the "more grown-up" feel. Overstock has a lot of nice options you might like - below are a few examples (all hail from the brown/gray/yellow in the stained glass).
This
is quite traditional (
another similar idea
):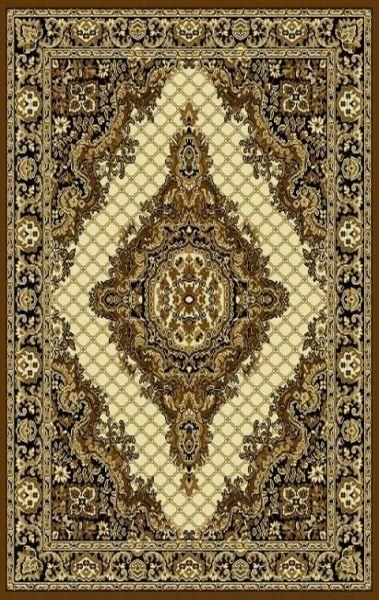 This
is a contemporary version of an older idea:
I can still be friends with people who like
contemporary design
:
Now I think we need some furniture. Because of the pretty arches, wall space probably won't allow large couches. But we can work with that. First, we scoot the piano all the way to the right along the wall it's on. Then, in the newly-empty corner next to the kitchen, we put a traditional-style chair - upholstered in a fabric that's on-trend right now:
(It's
$45 on Omaha's craigslist
, and you didn't even know you needed it! If I should use a different area craigslist, let me know and I will update.)
If you have room on the long wall next to the kitchen, and in your budget, for this piece, you have to buy it immediately:
It's $750
, but that's ludicrously cheap for a real leather Chesterfield (the best I've
ever
seen is $1200, and $3000 is more normal) and if I lived anywhere in driving distance I would buy it myself and store it in the
bathroom
until I had room. If The Mom doesn't buy it, somebody needs to, OK?
Now that I've gotten that out of my system. If she does buy it, I might revise the other furniture to coordinate better with it. If no blue leather Chesterfield (and I cry crocodile tears as a direct result), how about
this
?
Yes, that's eggplant-colored. I actually think the color is pretty cool. There's also a chocolate-colored option. That would also work and is more normal, but a lot more expensive (don't ask me why). Or, instead, we could do
this one
:
Something more normal
would also work.
We need just a little bit more seating. If we
don't
go with the eggplant chaise or the blue Chesterfield, then how about
this chair
(at least, if the upholstery is in decent condition - it's hard to tell from the photo):
If The Mom decides to go with the eggplant chaise or the blue Chesterfield, maybe
this more low-key Ikea chair
, in the opposite corner:
We might need a third piece to finish the "conversational grouping" - I think you'd have to put them together and see what the layout looks like to be sure. We could use the black chair above, if it hasn't already been used; or perhaps
this interesting contemporary piece
from craigslist:
And, let's see, some nice muted-yellow throw pillows on each chair/couch to pull the colors together. T
his one
is classic, but a little pricey (
this one
is a better price):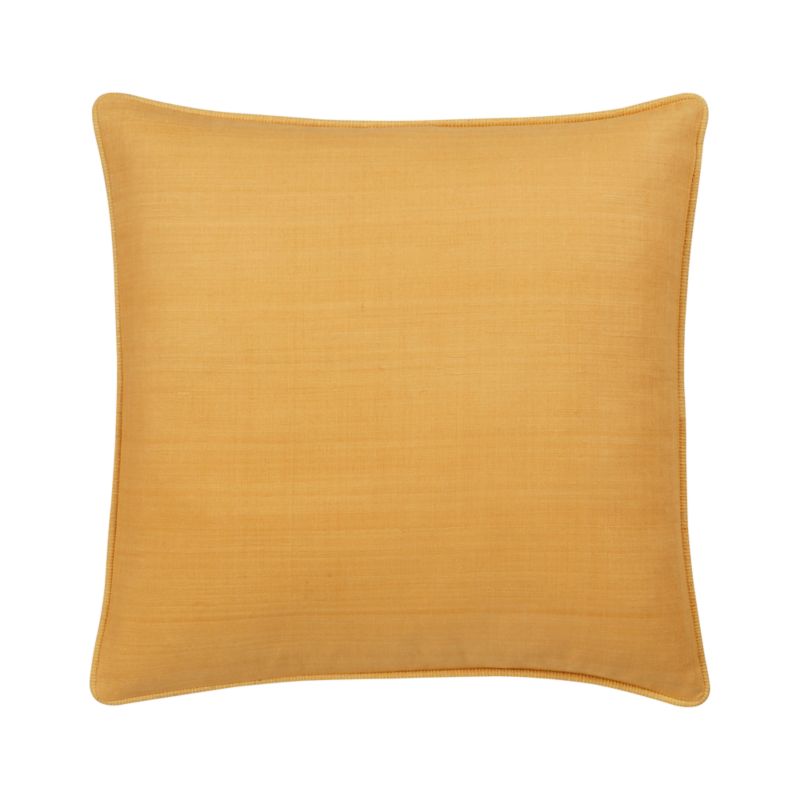 We also need a cool coffee table. I was imagining a funky art deco one like this:
But
it's expensive
. I have looked high and low for a less-expensive substitute. I'm afraid
this
is the best I found; you might want two (currently they have free shipping):
If it happens that you do want a mirrored art deco table, I recommend combing all the thrift stores and craigslist every week. You may have to give it six months, but the perfect furniture at the perfect price will eventually materialize in front of you. I promise.
Or you may be willing to go with something else.
This one
is kind of a funky piece - if not deco, then similar:
And finally, we'll need a rack to display some of the beautiful pottery. I had a specific plate rack in my mind that the internet didn't have (if I find one later, I will update), but I did find some workable options. How about three of
these
, hung up next to each other on the wall behind the sofa?
You can also get
a set of four of these
, for a slightly different style:
Whew. Done. I think I got everything to work together - at least, I hope so - but now that I think about it, it's very different from her living room. Much more formal, for one thing. And
very
eclectic. Hmm. I shall await her thoughts with bated breath. And of course, if I missed the mark, I have an excuse to start my vicarious shopping all over again!